The Miller Sisters Site
|
home




Alexandra von Furstenberg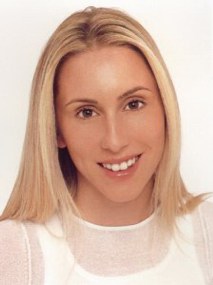 Alexandra Natasha Miller was born on October 3, 1972. She is the youngest daughter of Robert and Chantal and like her older sister's was raised in Europe and Hong Kong.
Alexandra studied costume design and history at Brown University. In October of 1995 she married her sweetheart Alexandre von Furstenberg in a lavish ceremony in New York, where the celebrations continued on for three days.
Currently Alexandra works as the Creative Director of Diane von Furstenberg Studio, where she was a significant influence in refining and marketing her mother-in-law's reborn wrap dress, a sartorial emblem of the 1970's working woman. In addition, Alexandra and her husband have 2 children, a daughter Talita(b.1999) and a son Tassilio(2001) .