The Miller Sisters Site
|
home




Pia Getty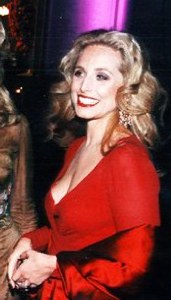 Pia Christina Getty is the first born child and daughter of Robert and Chantal Miller. Born in New York in 1966, she spent her childhood years in Europe and Hong Kong.
Unlike her two sisters Pia keeps and low profile but at time times she appears on the pages of Vogue, W and Vanity Fair. In 1992 she wed Christopher Getty in private ceremony in Bali. The couple currently have three children: Isabelle, Robert Maximillian and Conrad. There had been rumors in the summer of 2002 about the birth of a 4th child.
A former Art Historian, she is currently the American spokeswoman for Sephora, the French cosmetic chain owned by her father.